Civitatis, a company specializing in the online sale of tours, excursions and activities in French around the world, has compiled a list of eight museums whose themes will surprise many.
1. Phallus Museum
It is in Iceland, or rather in Reykjavik, that you can find the Phallus Museum. As the name suggests, the museum exhibits 210 species of reproductive organs belonging to the mammals that inhabit the island. Samples included include a hamster penis measuring 2 millimeters or a sperm whale penis 1.70 meters long and weighing more than 70 kilograms.
Museum located at a depth of 6 meters under water
2. Underwater museum
Located in Cancun, Mexico, the museum contains over 500 underwater sculptures that are home to all kinds of sea creatures, including corals. The tour is conducted in a wetsuit submerged to a depth of 6 meters in the azure waters of Mexico.
3. Instant Noodle Museum
Ramen lovers will be delighted. The museum, located in Osaka, Japan, displays a wide range of instant noodles. Walking through its halls, visitors can learn about the process of preparing this traditional Japanese dish, from the types of noodles used to the method of preparing the broth. Cooking classes and tastings are also organized.
Exhibition of collars for dogs…
4. Museum of dog collars
It is in Leeds Castle in the United Kingdom that you can find an exhibition of dog collars. Inspired by the former owner's love for these animals, the exhibition features more than 100 unique collars, as well as historical documents about dog accessories from different eras.
5. Evil Art Museum
In the old basement of a town in Massachusetts, USA, there is one of the most unusual museums in the world: Bad Art Museum, a museum of bad art! Distorted portraits, flashy and badly matched colors, aggressive camera angles. Wandering between the walls of the museum, you can admire the work of more than 600 artists who will not be recognized and appreciated anywhere else but there.
6. Museum of Broken Relationships
Located in Zagreb, Croatia, the Museum of Broken Relationships was founded by a married couple; after parting, they decided to collect everything they had in common during their four years of relationship: books, coffee pots, spoons, shoes, Valentine's Day gifts… In addition to personal items, this museum displays objects from friends who have experienced the same situation .
Sculptures made from feces
7 Shit Museum
As the name suggests, the Shit Museum, located in Castelbosco in northern Italy, is an ode to scatology. Museum founder Giantonino Lucatelli decided to use the manure of his more than 2,500 cows to create a series of contemporary works of art. Dare to imagine the smell…
8. Hair Museum
Last stop in Avanos, Turkey. The owner of the museum decided to collect strands of hair from everyone who visited his pottery workshop. Today, over 16,000 strands of hair are on display, bearing the names and addresses of the owners. Know that when you come to admire this museum, your hair can become part of the collection!
Read also:
ON IMAGES, ON PICTURES 10 most visited museums in the world
Tiny Museum Should See Light on the Moon, Unprecedented Initiative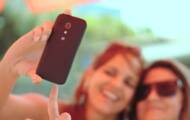 Selfie museum opens in Sweden