Dog Cooper and cat Sonya arrive at the veterinary clinic in Pont de Neuilly (Haut-Seine) for examination: these animals also fled the war in Ukraine and, thanks to associations, ended up in France to find new owners. , after following the health protocol. Veterinarian Guillaume Germain, with Coco, a gray Gaboon parrot on his shoulder, pets Cooper to calm him down. Cooper whips his tail, 'it's all right', he will be able to listen to him. Ukrainian animals are often frightened. They have traveled a lot and arrive in an altered emotional state. For medical examination, the first thing to do is to assess their stress, "he explains. And "I don't interfere much. I shouldn't put myself in danger" because "dogs from Ukraine can carry rabies." "This is not the case of Cooper, who was vaccinated" but "he is still scared." The veterinarian also checks the animal's passport and the presence of a microchip.During the clinical examination, "I mainly check for external parasites if the animal does not have respiratory pathologies. Cooper has also been vaccinated against traditional diseases such as distemper or leptospirosis. But "these stressed animals are not studied too thoroughly ".
Six month health follow-up
All pets that have found asylum in France through associations must be under medical supervision for six months before being offered for adoption. Good health today to Cooper, who clings to the legs of his temporary mistress Lesya Noskova. The young dog, a little over a year old, does not have a permanent owner, he is in a foster family. At first, Cooper was afraid of everything. I had to carry him outside and he refused to eat. spoke to him in Ukrainian, and he regained his confidence. He is doing well," says a Ukrainian living in France. She hopes to "adopt" this "Ukrainian" at the end of the health protocol. Until then, Cooper should not come into contact with other dogs.
On the exam table, Eliza Goriņš flatters Sonya, a young kitten on French soil thanks to the association AVA (Action for Animal Life), which created a fundraiser to help Ukrainian animals affected by the war. "Sonya is calm, allows herself to be manipulated. We are rushing the dispensary. We can start serology to check if she has anti-rabies antibodies before we vaccinate," comments the veterinarian. AVA covers veterinary expenses in the amount of 200 to 300 euros per animal. Thomas Moreau, president of the Youcare association, handles the logistics of repatriating animals and placing them in foster families. "Several hundred thousand dogs and cats are in need of help in border countries like Poland, which accepts many animals in its overcrowded shelters," he laments, he said. And thanks to partner associations, Youcare has already rescued about fifteen dogs and cats whose history is "impossible to know." Youcare volunteers also collected 40 tons of food and necessary medical equipment, donations from individuals and partner companies. The convoy will leave in a few days.
Read also:
The most famous cat in Ukraine managed to escape from the war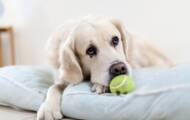 Dogs can also be in mourning after the loss of a mate.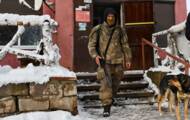 At the front in Ukraine, cats and dogs raise the morale of soldiers